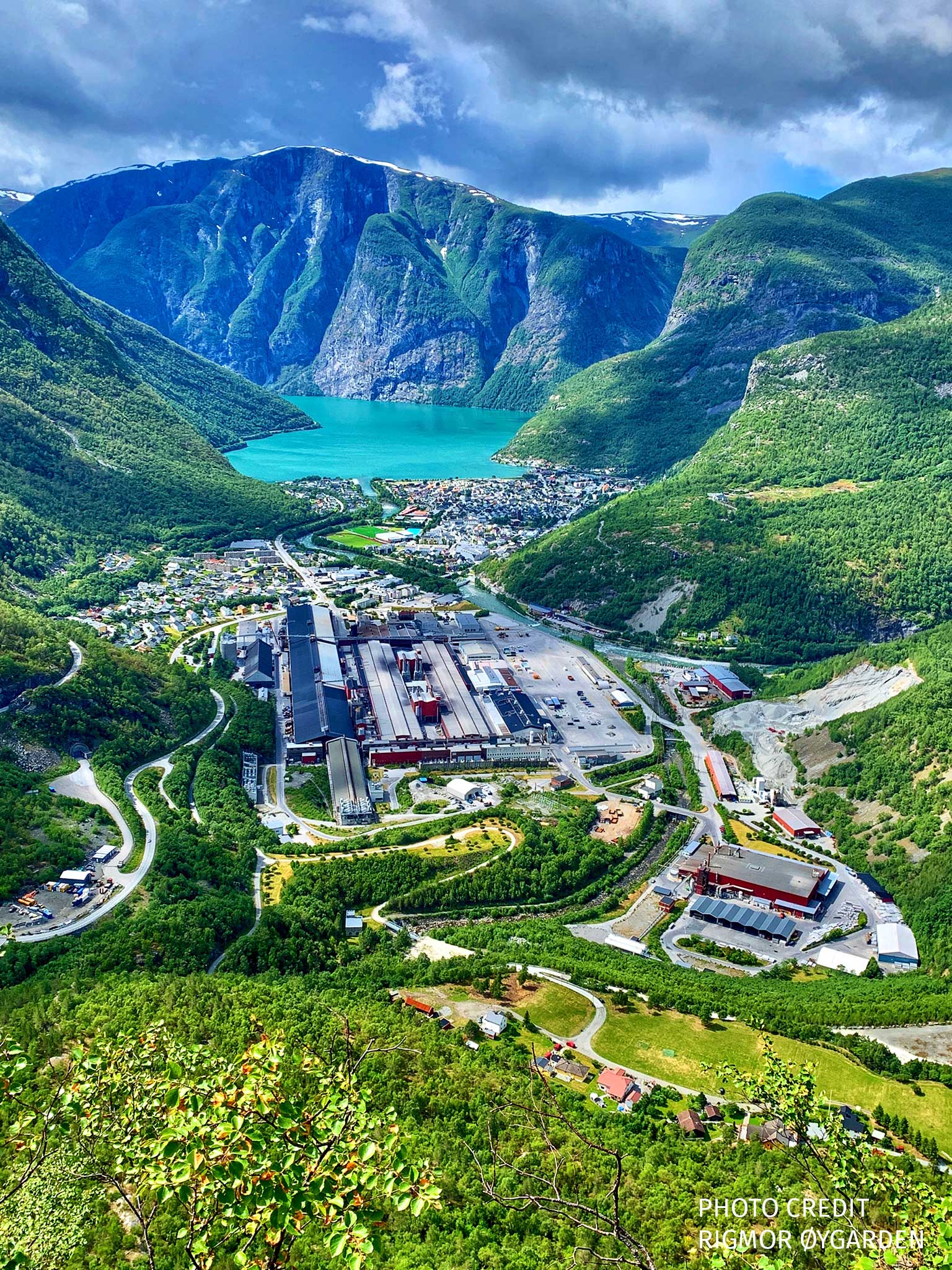 We are located in scenic Årdal, where fresh mountain water emerges from the Jotunheimen National Park, providing us with high quality raw material. The locally abundant and fully renewable hydropower ensures production with a low carbon footprint.
Årdal has a long industrial tradition and keeping processes operating 24/7 is part of the town mindset.
We collaborate with Sitep and are located at Årdal Teknologipark, which is next to Hydro's research centre for primary alumium. We enjoy having lunch with them, as they know a thing or two about about running industrial processes.